Precision motion is a key element in many industries, especially in manufacturing, aerospace, medical devices, and even more. If you're curious to learn how it works, you need to understand the fundamental mechanical elements, like the guide rails or a ball screw.
Linear guide rails, as their name says, are responsible for moving components through a linear axis. Usually, they're made of two steel rails and rolling elements, offering high precision and high load capacity. On the other hand, ball screws are converting the rotation into linear motion in order for construction to work nicely and smoothly, offering high precision and high load capacity.
We explained what these basic elements mean, but we have so many things to learn. For example, precision motion is not only linear guide rails and ball screws. Let's explore the components.
Precision Motion Key Elements
Precision motion systems are pretty complex, and they include mechanical components like motors, linear guide rails, ball screws, bearings, gears, etc. Additionally, sensors are placed to measure the position and velocity of moving objects. They estimate the forces needed to move the object from one spot to another. Among the sensors, you can mostly find accelerometers, encoders, and resolvers.
And surely, the control system is the core of every precision motion system. It's like a CPU, measuring and calculating the necessary actions to move the objects from one position to another. It's ade of a computer, software, and electronics in order to be easily controllable by people.
What Makes Precision Motion Efficient?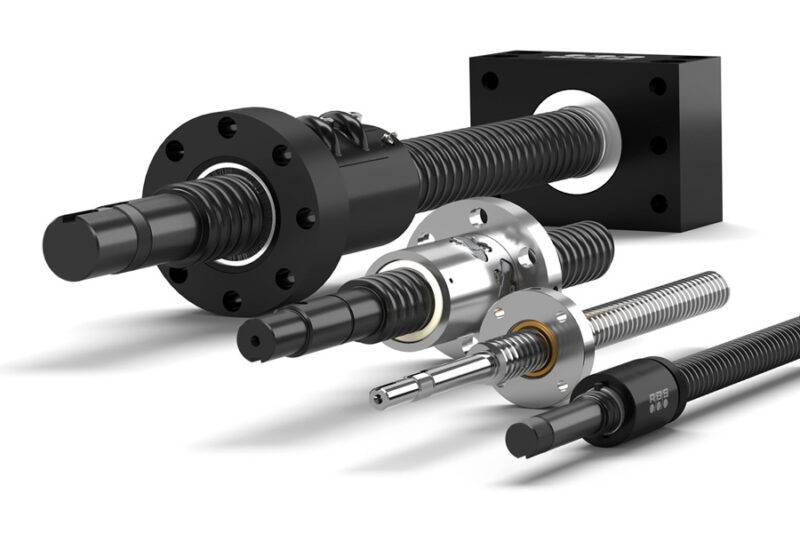 Manufacturers pay pretty much attention to the system design. They must design it carefully so the precision motion system can meet the requirements when it comes to precision. That means plenty of appropriate mechanical elements and sensors are used, so it can be completely useful without a need for additional adjustments.
Another thing to consider is the manufacturing tolerance. That means every mechanical component must be checked regularly in order to avoid friction or overheating. That way, the precision motion system can achieve the tasks and goals it's designed for.
And we shouldn't forget the environmental factors. That means the system will work properly at the right temperature, vibration, and humidity. When these conditions aren't right, the system may not be as precise as expected, so they must be considered when compiling the system and while using it.
Why are Ball Screws and Linear Guide Rails the Essential Mechanical Elements?
When it comes to precision motion, we have already claimed that linear guide rails and ball screws are the essential elements. And there are surely great reasons for that.
For example, linear guide rails effectively provide smoothness and accuracy in linear motion. They come in different sizes and shapes, depending on what the precision motion system is used for. On the other hand, these rails can support heavy loads, being very precise at the same time, without causing any friction. This is crucial for applications where precise positioning is essential, such as CNC machining, 3D printing, and automated assembly lines.
Ball screws can elevate the precision to never seen heights, taking the system's efficiency to a whole new level. Knowing that ball screws are a mechanical element converting rotary motion into linear, we can easily see how important they are for these systems.
When we add sensors, we can see the magic happening in the precision motion systems. Additionally, when factors like load capacity, speed, and accuracy are added, precision motion works the way we imagined, making the workflow smoother and more efficient.
Precision Motion Advantages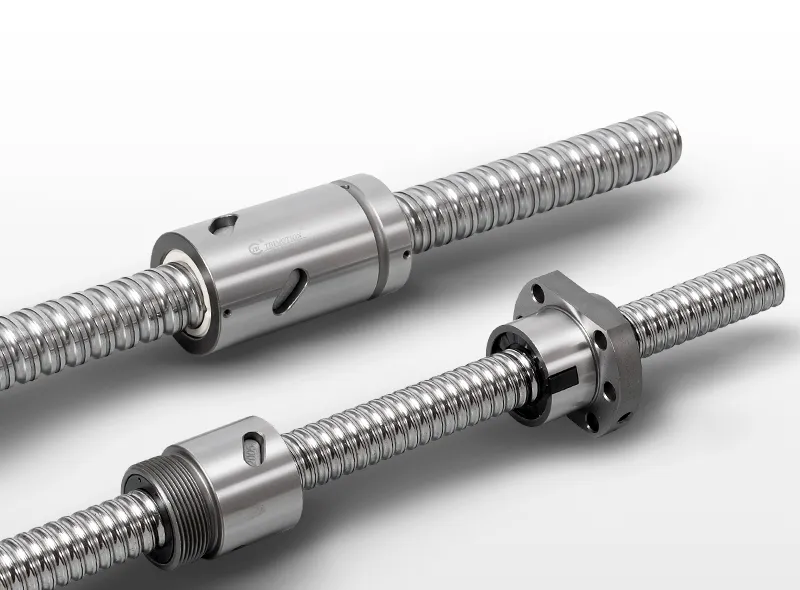 Now that we know everything about the precision motion components, we can focus on the benefits of the whole system.
Accuracy
Precision motion systems deliver pretty accurate and repeatable moments. This aspect is essential in manufacturing, especially when the tiniest deviation may cause faulty products.
Quality Control
Precision motion ensures every component is properly positioned and accurate, which means the product quality is consistent and completely satisfying for the customers.
Increased Efficiency
We all aim for efficient production, and precision movement systems are pretty efficient when it comes to energy consumption, environment heating, and machine friction. It all can result in energy saving.
Reduced Waste
When minimizing errors and defects, these systems reduce material waste, saving resources and lowering production costs.
Handling Complex Tasks
Precision motion systems enable automation for many processes. It can be used in surgeries, manufacturing, 3D printing, and many other areas where the human hand is not that powerful.
Improved Safety
The precise motion systems can largely improve safety in several situations, as they provide precise control and accident protection wherever they're used.
How is Precision Motion Used in the Real World?
We mentioned a few examples of how precision motion systems are used in the real world. For example, the CNC milling machine uses it for the machine's complex parts, building tolerance of just a few microns.
Another use is the surgical robot. It's probably the most accurate system we can talk about, allowing surgeons to save lives and perform complex surgeries without even making large incisions on patients' bodies.
In the semiconductor industry, precision is everything, and so are the precision motion systems. They can help the manufacturers handle complex tasks, ensuring the production process goes as smoothly as possible.
And surely, as we said, 3D printing relies on precision motion, too. It's used for material deposition in precise layers to create complex objects.
There are so many uses in industry, manufacturing, healthcare, and electronics production.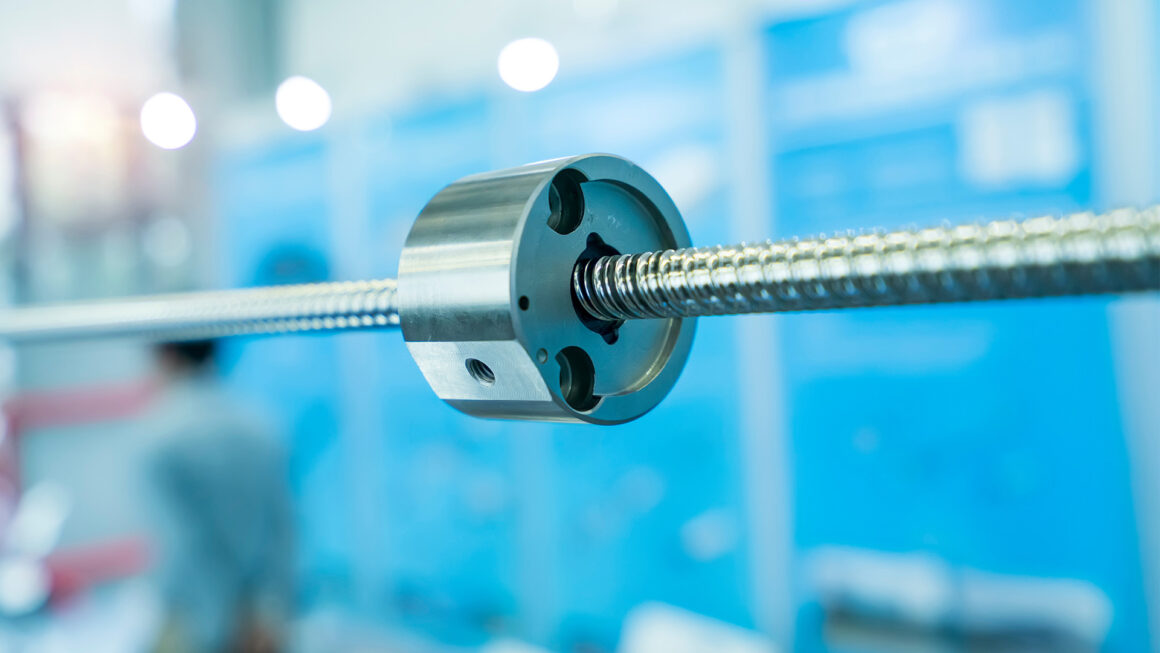 Final Thoughts
Knowing all these things and important components, you can easily understand why precision motion systems are essential in so many areas of life. Being aware of the elements is great since you can spot malfunctions immediately and have the machine based on precision motion fixed immediately, with no added risk for the production process.
We hope that this article was indeed helpful for you, and that you learned many valuable things from it. Precision motion systems are an essential part of many industries, and we need to be aware of all the advantages they bring.