The steel fabrication industry is experiencing a revolution as modern techniques and tools are changing the way it operates. From advanced automation to materials that offer improved strength and durability, these new technologies are transforming traditional methods of production in the steel industry.
With computer-aided design (CAD) software, for instance, companies can create intricate designs with greater precision and speed than ever before. Furthermore, 3D printing technology allows for faster prototyping and precise measurements during production runs.
Finally, robotics have made it possible to automate certain tasks within the manufacturing process, leading to more efficient operations with fewer mistakes. These revolutionary changes are paving the way for an exciting future in steel fabrication where efficiency meets innovation.
Automation and Robotics in Steel Fabrication
The use of automation and robotics in steel fabrication has revolutionized the industry. By combining cutting-edge technology with traditional techniques, fabricators can produce high-quality parts while reducing costs and boosting efficiency.
Automated robots allow for precise movements that would be impossible for a human operator, as well as being able to work around the clock without fatigue or taking breaks. With robotic arms equipped with lasers, drills, cutters, and other tools, complex shapes can be created quickly and accurately with minimal waste material.
Additionally, automated systems help ensure consistency throughout production runs – eliminating human error which can sometimes lead to costly mistakes. The combination of automation and robotics is helping manufacturers reduce costs while simultaneously increasing productivity – ultimately allowing them to remain competitive within the market.
Computer-Aided Design (CAD) for Steel Fabrication
Computer-aided design (CAD) has revolutionized steel fabrication and the manufacturing process. This technology enables engineers to create 3D designs for steel parts quickly and accurately, allowing faster production with fewer errors.
CAD eliminates many of the manual processes associated with traditional fabrication techniques, including hand drawing or measuring components in a physical space. By utilizing computer-aided design software, fabricators can save time while ensuring accuracy for complex steel parts and assemblies.
CAD also allows fabricators to select from an extensive library of standard shapes and sizes as well as customize their designs to meet exact specifications—all without having to manually measure each piece or draw it out by hand. With CAD, designers can experiment with different variations in a virtual environment before actually creating the part for welding or assembly.
Not only does this streamline the process but it also reduces costs associated with trial-and-error approaches that may have been taken previously using conventional methods of fabrication. The combination of advanced tools like CAD alongside modern manufacturing techniques is helping revolutionize steel fabrication today by providing more efficient ways to produce high-quality products at lower costs than ever before.
Advanced Laser Cutting Technology
Advanced laser cutting technology has revolutionized steel fabrication in recent years. This highly precise process is capable of producing intricate and complex shapes with maximum accuracy for a wide range of materials, including steel.
Laser cutting machines are faster than traditional methods, meaning fabricators can complete projects much more quickly and efficiently. Furthermore, the quality of results is higher due to their precision and consistency.
With advanced laser cutting technology, it is possible to produce detailed parts with intricate features that would have been impossible or difficult to make using other fabrication techniques. Lasers also offer improved safety benefits over conventional methods such as manual sawing or shearing due to the reduced need for potentially hazardous manual labor.
As a result, modern laser-cutting machines are an invaluable asset for any metalworking facility looking to stay competitive in today's manufacturing industry
3D Printing Solutions for Steel Parts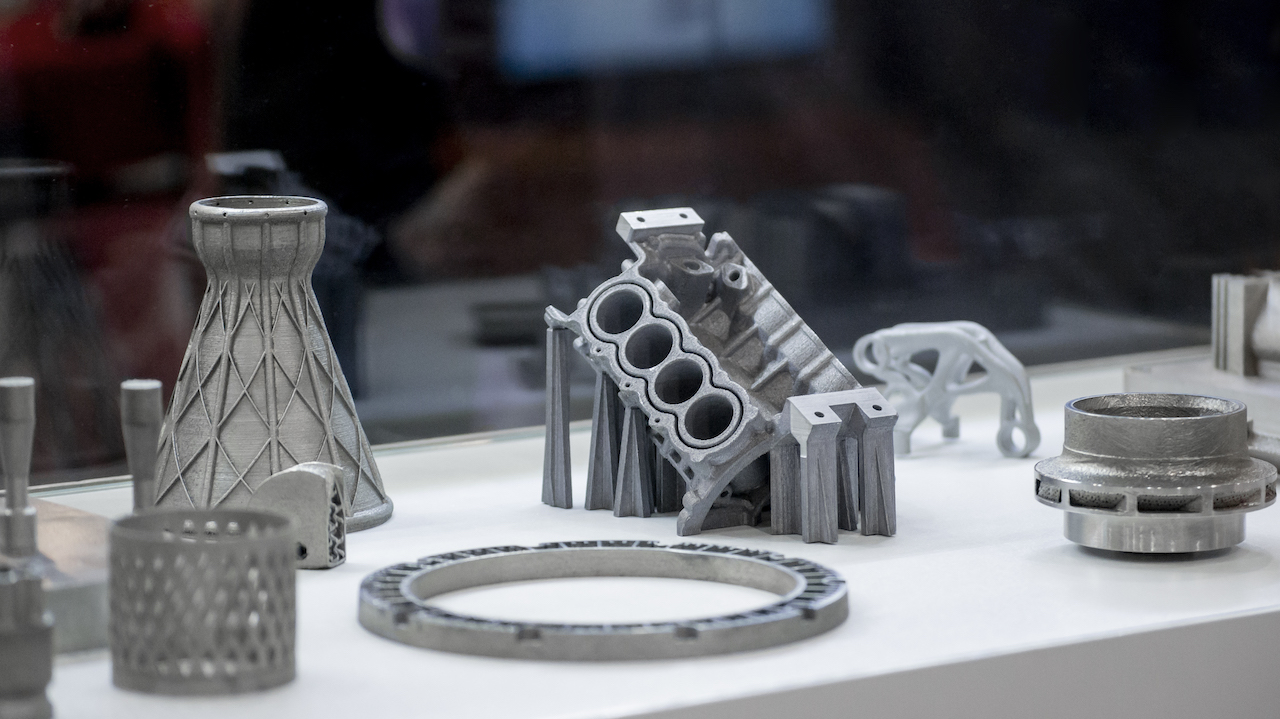 The use of 3D printing for steel parts has revolutionized the way fabrication is performed. This modern technique offers numerous advantages that make it an increasingly popular choice among manufacturers, including lower production costs, faster lead times, and increased product accuracy.
It also significantly reduces waste materials and energy consumption compared to traditional methods of steel part fabrication. 3D printing processes result in parts with smoother surfaces than those produced using machining or casting techniques.
Furthermore, it allows for complex geometries that are impossible with other manufacturing methods as well as greater design flexibility due to its ability to adjust a wide range of parameters while avoiding tooling constraints. Thus, providing greater opportunities for product customization along with higher levels of quality control throughout the entire process. In addition, 3D printing solutions offer scalability – from small batch runs to large-scale projects – and can provide on-demand production which is particularly useful when dealing with one-off designs or prototypes without needing additional resources like labor or equipment rentals.
For these reasons, this technology has become essential in creating high-performance steel parts more efficiently than ever before; resulting in significant cost savings and improved turnaround times for businesses around the world.
Robotic Welding Systems in Steel Manufacturing
Robotic welding systems are revolutionizing the steel fabrication industry. By utilizing the most advanced robotic technology, welders can now produce more consistent and accurate results faster than ever before.
This is especially important in steel manufacturing environments where precise welds must be produced to high standards quickly and safely. With robots on the job, fewer mistakes are made, time is saved, and production costs are decreased while quality remains intact.
Robotic welding systems also provide an additional layer of safety for workers who would otherwise have to work near dangerous machinery or hazardous gases associated with manual welding processes. Furthermore, as robotic technology continues to improve at a rapid pace these machines will likely become even more essential in ensuring efficient steel fabrication operations today and into the future.
Conclusion
The modern techniques and tools revolutionizing steel fabrication have been game-changers for the industry. With improved accuracy, efficiency, and precision, steel fabrication has become easier than ever before.
Automated processes such as laser cutting, robotic welding, 3D printing, and CNC machining are allowing companies to save time on projects while ensuring top-quality results. In addition to this, new materials are being developed which further improve the speed of production without compromising on the strength or durability of the finished product.
Steel Fabrication is taking advantage of these developments to remain competitive in an ever-changing market.