Coffee lovers understand the frustration of finding the perfect reusable tumbler cup for their daily drinks. Many people switch between different brands and models, because none of them just feels right. Some tumblers are too uncomfortable to hold, others too hard to clean and manage, and a lot of them leave a weird, metallic aftertaste – ruining your morning coffee experience. Plus, changing tumbler cups every so often is bad for the environment, which is ironic considering that it should be reusable.
Fortunately, a popular brand of reusable tumbler cups has been gaining much popularity in recent years – Sttoke brand tumblers. Sttoke prioritises its products on durability and functionality, while being super comfortable to use by coffee drinkers of all ages. Sttoke tumblers have no silicon aftertaste, keeps your hot drinks piping hot and cold drinks ice cold, and has a well-built design to prevent spillage. On top of that, it comes in different colours, looks sleek and comfortable to hold. But what makes Sttoke reusable coffee cups loved by many? Let's get on to the many features that it has to offer, and learn why its one of the best reusable cups out there in the market.
Best Material for Tumblers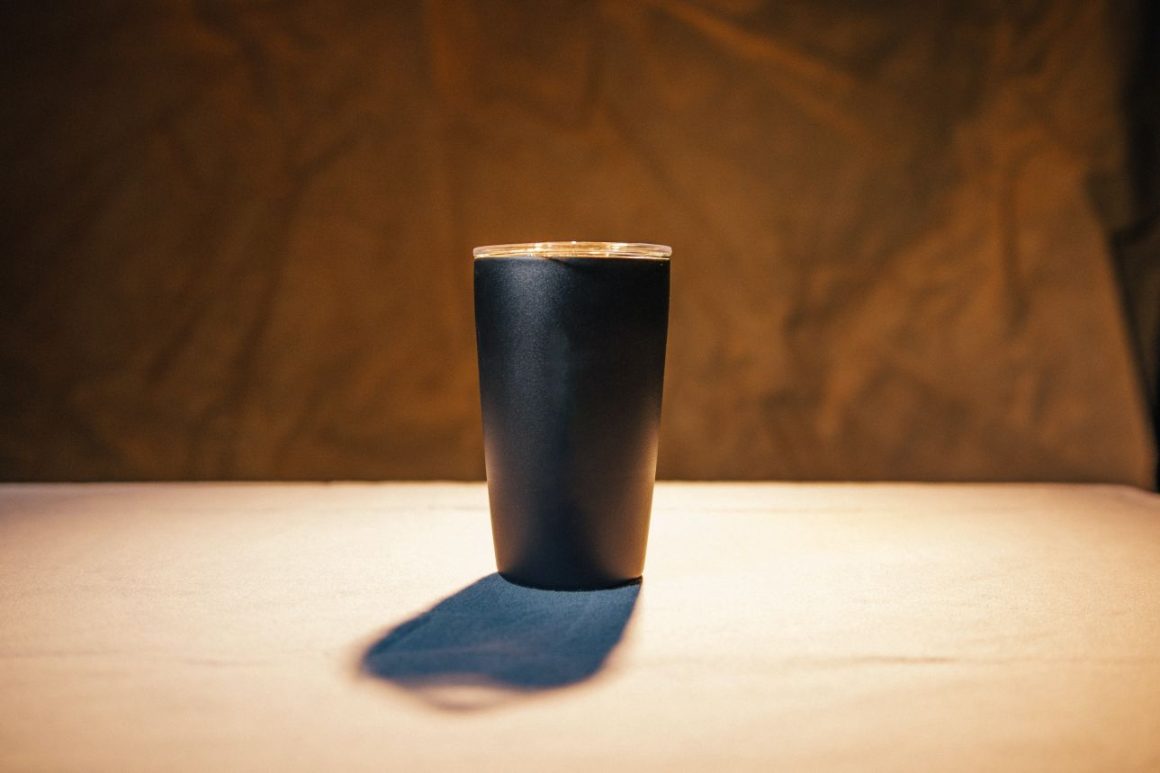 Sttoke tumbler cups are easy to identify right off the bat. They are minimalistic looking, slender, and has no handle or oversized lid. This makes it convenient to hold, and fits into many cup holders or backpack pouches while you're on the go. They come in two sizes, 8oz (about 230ml) and 12oz (about 340ml). The reusable cup also fits in most coffee machines, so you can easily prepare your fresh coffee right into the tumbler.
Sttoke tumblers uses high grade stainless steel as its exterior, becoming more resistant to scratches and knocks. It has a thin and discreet rubber base to prevent accidental knock overs, while its lid is made from transparent, BPA-free plastic. The mouth opening features a sliding top that covers the mouth opening, and is easy to use and feels natural to drink from. The Tumblers also have Greblon ceramic coating as its interior, and is double-layered, similar to a thermos design. On top of being highly durable, this coating is very easy to clean, while not leaving any strange flavour behind as you sip your coffee away.
Sttoke Tumblers Keeps Drinks Hot the Longest
Sttoke reusable coffee tumblers are fantastic for keeping your drinks at its intended temperature. As mentioned, its interior walls are made from double-layered, high quality ceramic material, like every good thermos should be made out of. Many records and tests show that Sttoke cups keep a hot drink nice and warm for up to 3 hours, and a cold drink for up to 6. This is perfect for coffee lovers who need their drinks on-the-go, like office workers leaving early in the morning, or those who are too busy commuting around and need a hot drink to energize them. With Sttoke coffee tumblers, you can be assured that your drink will stay delicious even after some time has passed.
Coffee Cup with No Aftertaste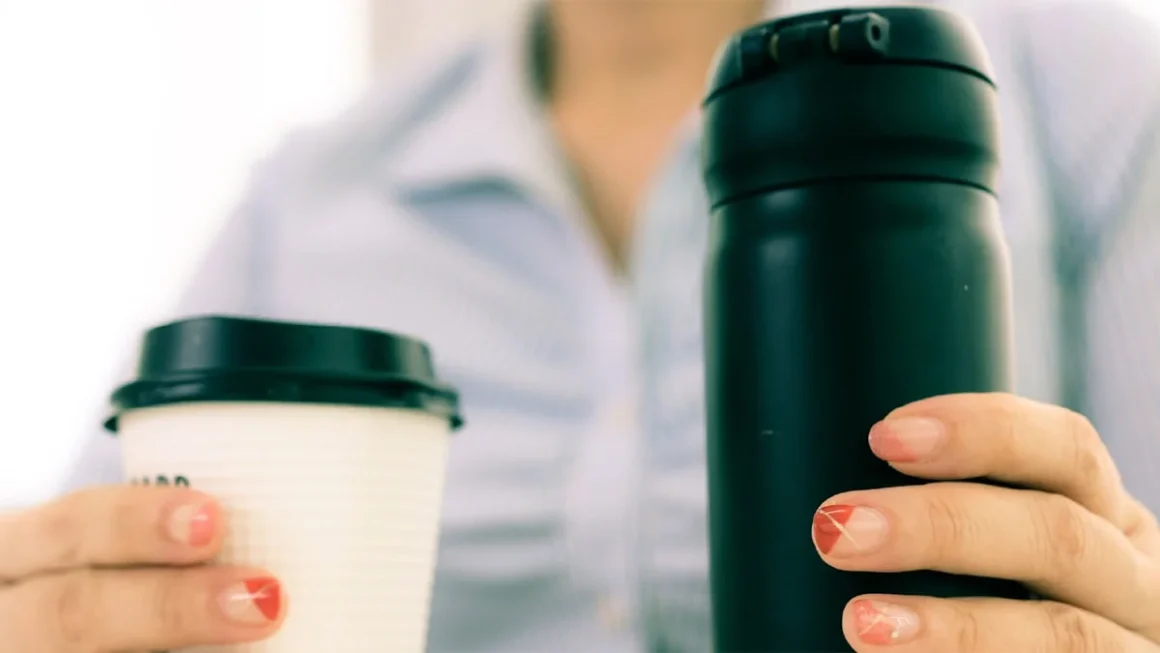 Many reusable coffee tumblers in the market don't use the best quality materials, leading to a strange aftertaste when sipping from them. Some leave an unpleasant silicon taste, or even a plastic or metallic flavour after some uses of their reusable tumblers. The last thing you would want in the morning is to look forward to a fresh cup of hot, brewed coffee, only to have it tainted by a foreign aftertaste of plastic or metal. Sttoke reusable coffee tumblers promises none of that, with its top-notch materials. Despite having a plastic lid to drink from, Sttoke seems to have bypassed any unpleasant aftertaste through its ceramic interior. Many users have found that even after 2 months of usage, Sttoke coffee tumblers keeps the tastes of the drinks pure and unaffected. Never worry about wear and over usage again, as Sttoke tumblers lasts for a long, long time.
Reusable Cup with A Spill Proof Lid
Between the lid and the cup lies a rubber seal, which helps keep it together snugly. Many users have found it to be reliable carrying it around, or when having it in a cup holder while driving. It does its jobs well, and prevents the liquid inside from spilling, even when full and sloshing around.
However, we would advise against shaking and throwing it around. It is not a completely secured seal, and will come off with a hard enough impact. As long as you are keeping it upright most of the time, the Sttoke cup can withstand normal shakes and movement, preventing accidental leaks and spillages on the go.
Tumbler Cup That Is Easy to Clean
Sttoke's reusable coffee cups are surprisingly very easy to clean and maintain. As with most reusable cups, dirt and grime usually collects on the lid, and in this case, the sliding mechanism of the lid. The lid in Sttoke's cups come off fairly easily, and can be used with just a teaspoon handle. Simply pop it open, and use a soft sponge with soap over running water to clean it. Similarly, for the rest of the cup, the interior only requires a soft sponge for its cleaning – no hard scrubbing required.
Best Tumbler Cup in 2023 – Sttoke Leakproof Ceramic Tumbler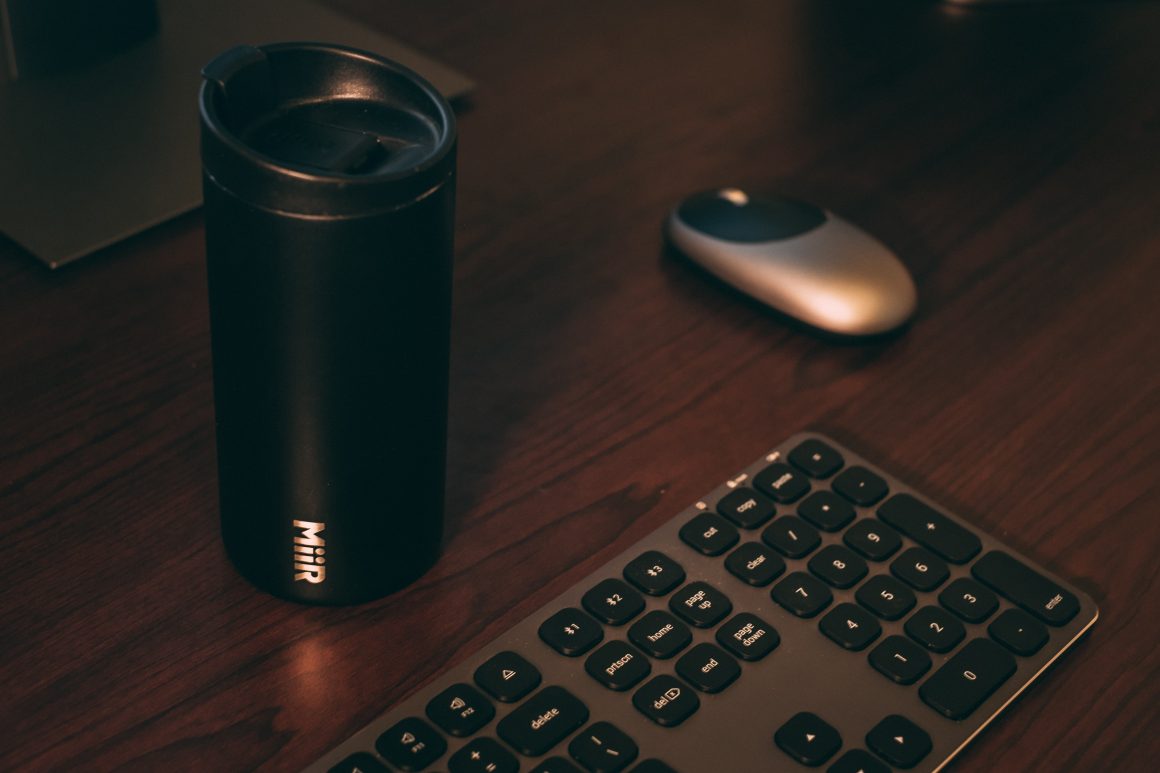 With so many types of reusable tumblers out in the market, it can be hard to find one that is actually functional, lasts long, looks good, while still being affordable. Thankfully, Sttoke has brought us a cup that encompasses all of those, standing out from the rest of its competitors. Sttoke reusable cups keeps its drinks tasting pure, while having a balanced, sleek, and ergonomic design, on top of being highly durable and easy to maintain. Such aspects are important for consistent coffee drinkers, wanting a reliable reusable tumbler for everyday usage. The added 2-year warranty gives further assurance in Sttoke's products, and you will know that this is a worthy reusable cup to invest in. If you're an avid coffee drinker, this reusable cup is an absolute must try, and with proper care, will last you for years.